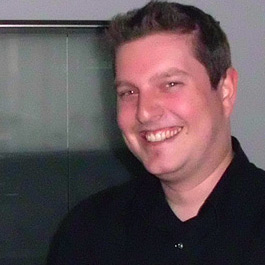 CSI Tools (and/or Control Software International) is proud to announce that Christophe Vandekerkhove has joined the Board as Shareholder and Chief Developer. Marcel Huijskens, co-founder of Control Software International has decided to leave the company in order to fully focus on his position as director and co-founder of Integrc, leading Integrc's operating base in Singapore for the Asia Pacific region.
  
The CSI Story
In 1996/1997 CSI was (co-)founded by Marcel Huijskens in two appearances: Control Software International and Control Solutions International, two separate legal entities both based in the Netherlands.
Control Software International focuses on the development and distribution of specialized software for managing and auditing SAP authorizations and application controls. With Johan Hermans joining the company in 1999, the company managed to successfully obtain a pioneer position in the rapidly growing Governance, Risk and Compliance market. Since 2007 the company is operated entirely through its 100% subsidiary CSI tools BVBA, based in Heverlee (Belgium), with Johan Hermans as sole managing director.
With the products CSI Authorization Organizer® and CSI Authorization Auditor® in the early years and CSI Accelerator® in recent years, CSI tools and its partners services a customer base of 200+ companies, most of them being large national and international enterprises and government organizations using SAP application systems.
Since 2013, after founder Marcel Huijskens moved to Asia while entirely focusing on GRC consulting, the CSI software company is fully owned by managing director Johan Hermans and chief developer Christophe Vandekerkhove.
Control Solutions International focused on the delivery of highly specialized advisory, implementation and management services in the field of audit, security and control of SAP application systems.
The first offices started in the Netherlands and Belgium. As intensive user and agent of CSI software tools, the CSI Solution companies worked closely with the CSI Software company from the very beginning.
In Belgium Johan Hermans was the founder of the Belgian affiliate, known as CSI Belgium, and focused on the SAP roles redesigns, next to the SAP security health checks. In 2007 CSI Belgium decided to rebrand the company into axl & trax so that it could be a service partner of SAP for the SAP GRC solutions, next to the partnership of CSI tools for the CSI software solutions.
In the Netherlands, in its early years with co-founders Klaas Piet Meindertsma and Jur Huizenga, the company also delivered general IT audit and advisory services to mainly government bodies, financial sector and SME enterprises. In 2004, these services were continued in a separate company (CSI Meindertsma) so that the initial company could focus entirely on its core competence.
With new leaders Werner van Haelst, Henk Peter Wind and later on Arthur Rikken coming on board of CSI Solutions, the company grew to one of the leading independent GRC service providers in the Netherlands.
The increased occurrence of other GRC software solutions however, urged the company to gradually take a more independent position in the GRC consulting market, resulting in the termination of the CSI software agency in 2011.
In 2012, the main part of CSI Solutions merged and re-branded into Integrc in 2012. Only CSI Switzerland with managing director Federico Pagiola continues to operate in CSI name, but in close partnership with Integrc. Integrc and CSI Switzerland still intensively use CSI software in delivering their services but now from a customer (not agent) relationship. In Belgium axl & trax remains an agent of CSI tools.
CSI tools Brand Promise 2013
Observe. Think. Act.
Successful companies are reinventing themselves every day and therefore constantly assessing their risk exposure by finding inconsistencies in what people are allowed to do, can do, did and can almost do. 
At CSI tools, we developed dynamic analytics tools that deliver intelligence from and to decisions taken in access governance for SAP environments.  CSI tools' cockpit and engine provide insight into your real vulnerabilities, streamline SAP roles and then delivers practical solutions to improve your risk/security posture, like automated role building and reverse engineering.
In a nutshell, by transforming data into information, these tools allow you to adjust on demand your risk and security strategies.  They use your SAP systems to identify the access governance requirements and allow you to sync them with the SAP systems employed.
Christophe's bio 2013 
Christophe Vandekerkhove started his career at Q&A in 2000 as a Developer and Project Assistant. After two years in developing custom made applications for several national and international companies he moved to Systemat. The gained knowledge in developing standard office applications really helped Systemat's clients to overcome some very challenging obstacles.
 
After just one year at Systemat Johan Hermans, founder of CSI tools, knocked at his door for his knowledge and vision. From 2003 until 2006 Christophe was one of the developers behind CSI tools' success. As the new leading developer in 2007 he guided multiple projects to integrate several lines of business in to one dedicated tool for CSI tools and her customers. From 2008 until 2012 he was managing the development department and one of his main goals at that time was the development of the new product, CSI Accelerator® to provide CSI tools with a great foundation to serve their clients, even better and faster, in the years to come.
 
As of 2013 Christophe is part of the Board of Directors and shareholder in CSI tools. He oversees the daily operations as COO of the company and is responsible for the future development of the CSI tools portfolio.
Marcel's bio 2013
Marcel Huijskens is director and co-founder of Integrc, an Anglo-Dutch consulting company, specialized in the area of governance, risk and compliance matters for SAP customers. Marcel's background is in financial audit. He graduated as certified public auditor in 1987. In the following years, he specialized in IT auditing. He obtained a post-academic degree at Amsterdam Free University in 1989.
Based in the Netherlands, Marcel spent the first 15 years of his professional career as financial public auditor respectively IT auditor at a leading international audit firm. In 1996/1997 he (co-)founded two CSI companies: Control Software International and Control Solutions International, and further focused his professional activities on the audit, security and controls of SAP enterprise application systems. Since 2007, Marcel concentrated more predominantly on the CSI consulting company (Control Solutions International). The main part of this company merged into Integrc in 2012.
Marcel regularly provides presentations, training sessions and workshops about SAP Governance, Risk and Compliance across the world. Since 2012, Marcel is based in Singapore, leading Integrc's operating base for the Asia Pacific region.

Johan's bio 2013
Johan Hermans started his career at Coopers & Lybrand in 1992 as a Financial Auditor and had evolved to IT Auditor when leaving C&L in 1997 to start his own companies. In 1997, Johan started his own consultancy company Ace Solutions which would later be renamed in CSI Belgium and which was rebranded into axl & trax in 2007. In addition to axl & trax, Johan Hermans is also the Founding Partner and CEO of CSI Tools.
Today, Johan is responsible for the general management of axl & trax and CSI tools. Johan is certified SAP NetWeaver Security Consultant, CISA, CISM and CRISC. Moreover, he is a regular speaker at international conferences as well as a guest-professor at universities.
Johan's ambition is double; CSI tools was founded to provide companies with easy-to-use and easy-to-implement security & audit applications for SAP to maintain and to monitor their SAP authorizations independently. axl & trax' purpose is to provide strategic advices and to assist companies in implementing a state-of-the-art authorization concept with all related security services. Johan's vision is reflected in the services of axl & trax and the software applications of CSI tools which is worldwide recognized by numerous multinationals.