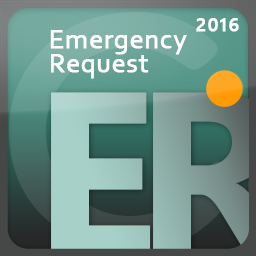 CSI Emergency Request (CSI ER) is an ABAP\4 based solution consisting of two components, the first component is a solution to manage and control emergency activities in SAP systems and the second component is a new and innovative solution to comply with the strict privacy regulations that are applicable in countries like Germany and Belgium. It provides insight into who saw and/or who manipulated HR employee data on screens (insight in users HR Infotype access).


Functionality
CSI Emergency Request consists of two functional elements:
1. The Emergency Request Engine is an automated emergency procedure with firefighter capabilities to mitigate the risk and to allow a timely response of the intervention (IT, business owner, key user,…) team, to provide broad access to a SAP system with full evidence logging. CSI Emergency Request allows users to request an emergency session through a dedicated user ID. The credentials are created and communicated automatically to the person who made the request. The actions performed by the dedicated users are traced automatically through the security audit log and reports are emailed to the emergency user owner with notification of usage and log information.
2. SAP HRM Infotype Logging allows logging and monitoring of usage (display and/or update) to SAP HRM infotypes. Logging on the Infotype access and on the positive authority checks is possible.