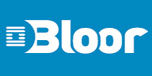 Bloor Research is one of Europe's leading IT research, analysis and consultancy organisations. We explain how to bring greater agility to corporate IT systems through the effective governance, management and leverage of Information. We have built a reputation for 'telling the right story' with independent, intelligent, well-articulated communications content and publications on all aspects of the ICT industry.
CSI tools provides a suite of audit and control products for automating and optimising access governance processes in SAP environments. The different approach taken by CSI Tools compared to those natively available in SAP applications greatly simplifies management and audit of access rights by first looking at who is authorised to do what, and then focusing on who has access to the vast array of transaction codes— rather than vice versa, which is the stance most commonly taken when trying to control access governance within SAP. This allows organisations to quickly ascertain vulnerabilities within access rights granted according to roles, to automatically remediate problems and to close security gaps caused by excessive or inappropriate access rights that have been granted.
The tools are suited for use in a variety of circumstances. Large organisations extend their use to helping with compliance with onerous regulations such as Sarbanes-Oxley and industry standards such as PCI DSS, both of which require stringent attention to ensuring adequate separation of duties. Smaller organisations find the tools useful for monitoring access rights and for the ability to quickly and effectively remediate out- of-policy violations.