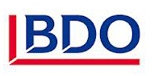 Leading international accounting and consulting firm collaborates with CSI tools to satisfy growing demand for Governance, Risk and Compliance ('GRC') services in the region.
CSI tools (http://www.CSI-tools.com), the leader in SAP GRC software, is appointing BDO Malaysia (http://www.bdo.my), as the company's principal reseller in the Asean market. The appointment of the leading international accounting and consulting firm will enable CSI tools to expand its operations in the Asean region to meet the growing demand for governance, risk and compliance (GRC) solutions.
"BDO has outstanding experience in delivering governance, risk and compliance services via the managed service model and we look forward to combining our market-leading SAP technology platform with their local expertise to provide companies in the region with managed SAP GRC services." said Johan Hermans, CEO, CSI tools, Belgium.
The new collaboration will satisfy the growing demand in the emerging market for managed GRC Services: With the complex and unique nature of regulatory requirements across the Asean region, there is strong demand for solutions which can strengthen governance, reduce risk, automate compliance activities.  The BDO-CSItools collaboration will provide significant additional resources to support the existing CSI tools customers in the region, leveraging the detailed understanding of local GRC issues provided by BDO's professional services teams.  The collaboration with BDO will help expand the adoption of the CSI tools technology and enable companies in this region to participate in the global economy by implementing best fit corporate governance practices, reducing their risk and lower the cost of regulatory compliance by automating their internal control processes.
"CSI tools software is recognized as the leading platform in the SAP GRC market, and we are truly excited to represent their products in Malaysia and expand the services we offer to our customers," said HuckHai Lim, Partner, Head of Risk Advisory Services Asia Pacific, BDO Malaysia.

About CSI tools
CSI tools developed dynamic analytics tools that deliver intelligence from and to decisions taken in access governance for SAP environments.  CSI tools' cockpit and engine provide GRC intelligence and allow you to adjust on demand your risk and security strategies.  Since 16 years CSI tools has built up a strong track record in this field, providing solutions for medium and global operating organizations in all parts of the world.