For immediate release
Hawk Advisory partners with CSI tools in Switzerland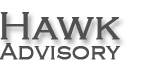 Hawk Advisory signed a Partnership with CSI tools to provide identity and access governance solutions in SAP® environments.
Hawk Advisory GmbH and CSI tools are proud to announce the signature of a partnership agreement, which will help them to serve their customers more closely, in particular in Switzerland and its neighboring countries, and to provide dynamic identity and access governance solutions in SAP® environments.
Hawk Advisory GmbH has core competences in Internal Audit and a strong expertise in SAP®. CSI tools is the leader in the SAP® market since 1997, well known as provider of best-of-breed software tools for managing risk, security, audits, segregation of duties and internal controls in SAP® environments.  
In addition, both companies serve numerous large and  medium  accounts in various sectors like Aerospace & Defense, Automotive, Bank & Insurance, Chemical,  Consultancy and Audit, Energy, Oil & Utilities,  ICT and Telecom, Manufacturing Industry,  Pharmaceutical and Health, Public Organizations, Retail, Transport, etc.

About Hawk Advisory GmbH
Hawk Advisory GmbH is an SAP-Advisor Company specialized in SAP-Security topics as they analyze authorizations, build up concepts, implement them and consult in questions related to GRC. Hawk Advisory delivers transparency, security and control in clients' SAP-Authorizations and involved processes. The founder, Ruedi Gürtler, has collected his security knowledge and experience in the last 10 years through numerous missions around SAP® security and IT Audit (big four) in international consulting companies.

For more info please visit http://www.hawkadvisory.ch

About CSI tools

"Observe. Think. Act." is the motto of CSI tools. Successful companies are reinventing themselves every day and therefore constantly assessing their risk exposure by finding inconsistencies in what people are allowed to do, can do, did and can almost do.  
CSI tools developed dynamic analytics tools that deliver intelligence from and to decisions taken in access governance for SAP® environments.  CSI tools' cockpit and engine provide insight into your real vulnerabilities, streamline SAP® roles and then deliver practical solutions to improve your risk/security posture, like automated role building and reverse engineering.
In a nutshell, by transforming data into information, these tools allow you to adjust on demand your risk and security strategies.  They use your SAP® systems to identify the access governance requirements and allow you to sync them with the SAP® systems employed.
For more info please visit www.csi-tools.com
For more details please use the following coordinates:
For CSI tools

For Hawk Advisory


Johan Hermans
Partner

CSI tools
Bieststraat 2
3020 Herent
Belgium
Mobile: +32.495.24.63.98
Phone: +32.16.30.80.00
Email:johan.hermans@csi-tools.com
Ruedi Gürler
CEO, SAP Security Expert
 
Hawk Advisory GmbH   
Uetlibergstrasse 272
8045 Zürich
Switzerland
Mobile: +41 78 620 52 58
Email: info@hawkadvisory.ch