For immediate release
Kepler Associates partners with CSI tools in Africa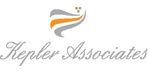 Kepler Associates signed a Partnership with CSI tools to provide identity and access governance solutions in SAP® environments on the African continent.
Kepler Associates has core competences in business advisory and consultation, auditing and assurance services, project management, risk management and training and a strong expertise in SAP®. CSI tools is the leader in the SAP® market since 1997, well known as provider of best-of-breed software tools for managing risk, security, audits, segregation of duties and internal controls in SAP® environments.   
In addition, both companies serve numerous large, medium and small accounts in various sectors like Aerospace & Defense, Automotive, Bank & Insurance, Chemical,  Consultancy and Audit, Energy, Oil & Utilities, ICT and Telecom, Manufacturing Industry,  Pharmaceutical and Health, Public Organizations, Retail, Transport, on for Profit Organizations etc.

About Kepler Associates
"Beyond Numbers and Figures" is our motto.

KEPLER ASSOCIATES an affiliate with Kepler Consultants is an auditing and consulting firm which was established in 2011 providing a wide range of high quality business services to clients in a variety of industries. Kepler Associates specializes in business advice and consultation, auditing and assurance services, project management, risk management, training and IT solutions.

We are proud to be one of the professional firms in Tanzania, and we know that our growth and success are directly linked to our commitment to excellence and professional's services we provide to our clients.

Our firm is composed of multi skilled teams with skills ranging from auditing and accounting, project management, IT and other diverse skills. Our partners and senior staff members are qualified professionals or members of professional bodies, recognized worldwide with international qualifications and local expertise.

Our staff currently comprises of Certified Public Accountants, and a group of senior consultants, senior auditors, project managers, risk managers in addition, the firm cooperate with a group of specialized consultants to perform the consulting engagements on a job basis.

We are legally registered and affiliated to the following organizations:
The National Board of Accountants and Auditors Tanzania – practicing license
The Association of Certified Chartered Accountants, UK and Scotland

About CSI tools

"Observe. Think. Act." is the motto of CSI tools. Successful companies are reinventing themselves every day and therefore constantly assessing their risk exposure by finding inconsistencies in what people are allowed to do, can do, did and can almost do.  
CSI tools developed dynamic analytics tools that deliver intelligence from and to decisions taken in access governance for SAP® environments. CSI tools' cockpit and engine provide insight into your real vulnerabilities, streamline SAP® roles and then deliver practical solutions to improve your risk/security posture, like automated role building and reverse engineering.
In a nutshell, by transforming data into information, these tools allow you to adjust on demand your risk and security strategies. They use your SAP® systems to identify the access governance requirements and allow you to sync them with the SAP® systems employed.
For more info please visit www.csi-tools.com
For more details please use the following coordinates:
For CSI tools

For Kepler Associates


Johan Hermans
Partner

CSI tools
Bieststraat 2
3020 Herent
Belgium
Mobile: +32.495.24.63.98
Phone: +32.16.30.80.00
Email:johan.hermans@csi-tools.com
Emmanuel Johannes
CEO and Partner
 
Kepler Associates
Josam House, 3rd Floor Cocacola Road
Tanzania
Mobile: +255.787.000.672
Phone: +255.222.126.383
Email: ejohannes@kepler.co.tz