CSI tools' CEO Johan Hermans and  HuckHai Lim, BDO's Partner in-charge of Risk Advisory Services Asia Pacific, will speak about Access Governance using best practice tools at the CyberSecurity Malaysia Awards Conference & Exhibition (CSM-ACE 2013).
With the theme "Securing Cyberspace for Economic Growth", this year's CSM-ACE will be held on November 13 & 14 2013 at The Royale Chulan in Kuala Lumpur, Malaysia.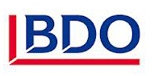 The CSM-ACE 2013 is a public-private-partnership driven event, at which BDO is a Gold Sponsor.  The CSM-ACE 2013 gathers cyber security industry experts and community to exchange ideas on security management, policy and technology.  It is an annual industry gathering organized by CyberSecurity Malaysia, the National cyber security specialist centre under the purview of the Ministry of Science, Technology and Innovation (MOSTI).
At CSM-ACE 2013, CSI tools will be presenting its new release of CSI Authorization Auditor 2014, CSI Role Build & Manage 2014 and CSI Integrate & Collaborate 2014.  For over 16 years now, more than 300 customers worldwide rely on CSI tools as their trusted instruments to prepare or complete a sustainable SAP GRC posture, with audit, remediation and automation applications that deliver on SAP security and compliance of future authorization roles.