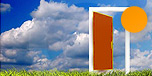 Don't miss out on the opportunity to migrate your license(s) to the new CSI tools 2014 at exceptional conditions.
When migrating before June 30th 2014, you can harvest on your investment at the very best conditions. Special migration conditions remain in place until December 31st 2014 though.
Contact us to schedule an online meeting to know your migration conditions and to assess where your organization benefits.