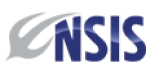 Ensisinfo is an enterprising company devoted to enabling its clients to become increasingly more competitive, productive and profitable through people and technology from a pool of global talent, domain expertise, technical bandwidth, established credibility growth in the sectors of Information Technology, Wireless Technology, Public Sector, Travel, Logistics, Banking & Finance, Consumer, Telecom, Life Sciences & Healthcare, Energy and Utilities.
Ensisinfo's vision is to be the leader in providing the highest quality software solutions and services to the corporate sector. They aim to be the first choice of clients if they are in need of services. The only motive of Ensisinfo is to provide the well driven solution to the client needs within the given time.
Ensisinfo has carved a niche in the SAP service market. The product expertise and process experience are the main aspects for our success in SAP.
'This is the desire to stretch, to achieve that which seems beyond our grasp. This is aiming for maximum. This is the ardour to do our best, the hunger to be the best. This is the devotion to challenging our limits, it is about realizing our potential, and about expanding our potential.'